spinach, strawberry, and feta salad with poppy seed dressing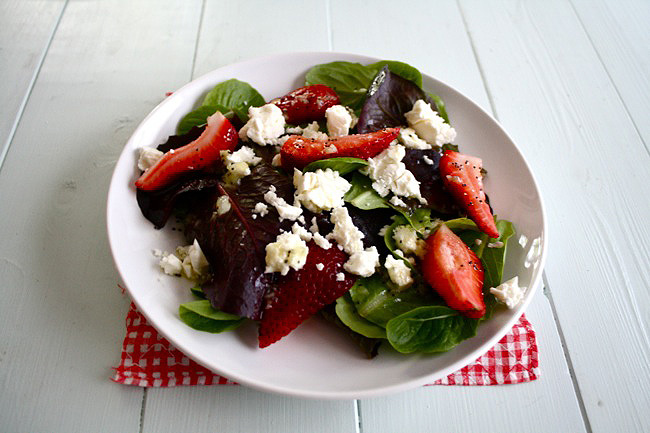 I'll keep it short.
If I knew when I was going to die and my last meal, for some sick, inexplicable reason had to be a salad, this would be it.
you might like:
This particular salad is a spin-off of the greatest salad of all time (in my ever so humble opinion.) Need I say more? I hope not. I've got nothin'. *crickets* Oh, wait, yes. One thing: this would be dreamy ...

This one goes out to Anne and Louise...and any other lovers of ranch dressing that might be lurking out there :) xoxo
Poppy Seed Dressing
1/3 cup cider vinegar
1/2 cup canola oil (you can substitute a couple tablespoons of mayo for a creamier dressing)
1/4 cup finely grated white onion
2 to 4 tablespoons sugar, to taste
1 teaspoon mustard
1 1/2 teaspoons salt
1 1/2 teaspoons poppy seeds
Combine all ingredients in a jar and shake until well-combined. Will keep for a couple of weeks in the fridge.
One response to "spinach, strawberry, and feta salad with poppy seed dressing"