gingerbread men
Make a gazillion Christmas cookies with sister? Check.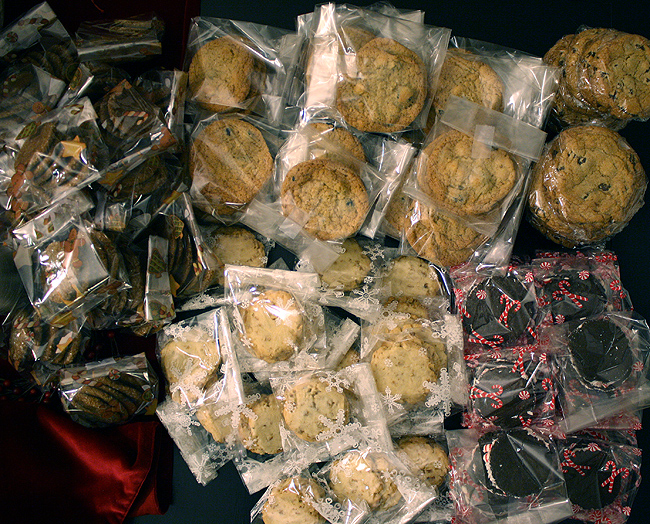 Just 47 more things to do and then I'll be ready for Christmas. Maybe. No big deal.
Decorated gingerbread didn't make the cut this year (I'm a bum!), thankfully, since we almost didn't finish the cookies that did make our list. Yay for commercial ovens saving the day! Yay for baking six full sheet pans of cookies at a time!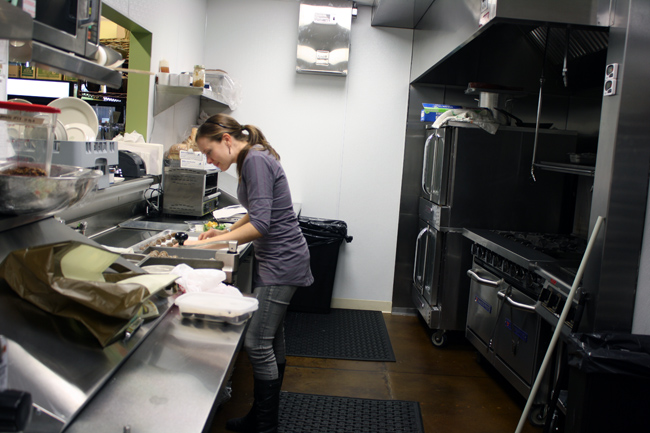 May I show you our decorated gingerbread from years past? No? Too bad!
Eli gets in on the decorating, too. My Christmas wish: may our gingerbread not offend any delicate eyes. :D
you might like:
With Christmas lurking less than three weeks away, my sister and I need to get cracking on our annual holiday tradition of sending out tins of cookies. I'm not sure what's on this year's menu yet, but chocolate chip cookie ...

You slather silky pink peppermint buttercream between two soft, shortbread-y chocolate wafers. You press the two sides together ever so gently to urge the buttercream to the edges, just enough to attract the bits of crushed ca ...
Gingerbread Cookie Dough (from Martha Stewart's Holiday Magazine 2005, Cookies Special Issue)
makes 16 extra large cookies
6 cups all purpose flour, plus more for dusting work surface
1 teaspoon baking soda
1/2 teaspoon baking powder
2 sticks (1 cup) unsalted butter, softened
1 cup packed dark brown sugar
4 teaspoons ground ginger
4 teaspoons ground cinnamon
1 1/2 teaspoons ground cloves
1 teaspoon finely ground black pepper
1 1/2 teaspoons coarse salt
2 large eggs
1 cup unsulfured molasses
Sift together flour, baking soda, and baking powder.
Beat butter and brown sugar on medium speed with paddle attachment until fluffy. Mix in spices and salt, then eggs and molasses. Reduce speed to low and add flour mixture; mix just until combined. Divide dough into thirds; wrap in plastic and refrigerate until cold, at least an hour.
Preheat oven to 350.
Roll out dough to 1/4″ thick on a lightly floured surface. Cut into desired shapes with cookie cutter; transfer to a silpat or parchment-lined baking sheet, spacing them 2″ apart. Refrigerate for 15 minutes before baking.
Bake cookies until crisp but not dark, about 12-14 minutes. Cool on wire racks.
Store in an airtight container for up to 5 days.
Royal Icing
makes about 2 1/2 cups
1 pound powdered sugar
5 tablespoons meringue powder
scant 1/2 cup water
Put sugar, meringue powder and water in the bowl of an electric mixer fitted with paddle attachment. Mix on low until smooth, about 7 minutes. If icing is too thick, add water a few drops at a time; if too thin, mix icing a few minutes more.
Put icing into a piping bag fitted with a small plain round tip. Keep tip covered with a damp paper towel when not in use. Decorate cookies and let dry, uncovered, for several hours before putting into a container.
4 responses to "gingerbread men"