buttermilk biscuits
Biscuits, honey, apple butter from a South Carolina orchard, and my sister's delicious strawberry jam. It was a nice welcome back into the world of the living after a 24-hour regimen of plain white rice and gatorade.
Can I call these drop biscuits? I scooped and plopped them onto the baking sheet, but it seems like most drop biscuit recipes call for melted butter instead of butter cut into flour. Hmmm. Are there any biscuit experts out there that can set me straight?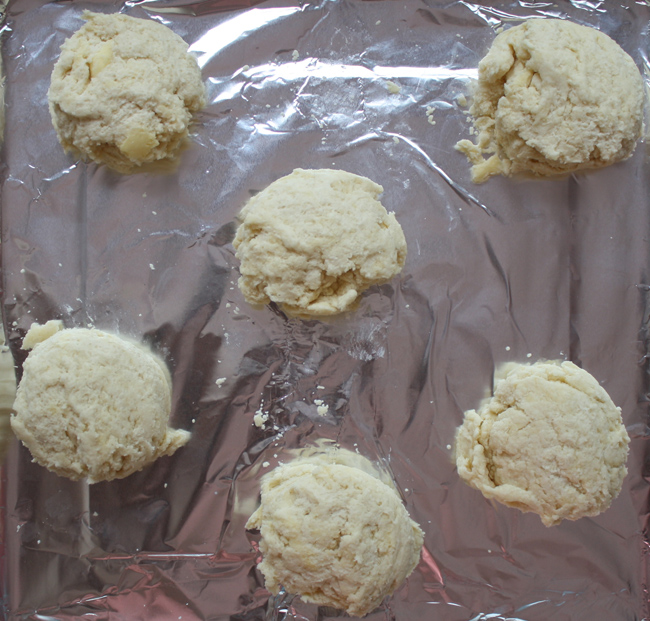 you might like:
It was a beautiful afternoon for a country drive out to Washington Farms to pick strawberries. As I was walking down the dusty road from my car to their open-air white picket stand I could smell strawberries in the breeze. ...

*interrupting the scheduled post of "Meatball" Subs to bring you this ice cream* Three of my favorite ingredients have magical transformation powers. If you whirr them in a blender, then churn them in an ice-cream maker ...
Buttermilk Biscuits (adapted from bon appetit)
makes about 6
1 1/2 cups all purpose flour
1 teaspoon sugar
2 teaspoons baking powder
1/2 teaspoon baking soda
6 tablespoons salted butter, chilled and cut into 12 pieces (or unsalted + a pinch of salt)
1/2 a cup buttermilk
Preheat oven to 425.
Whisk together flour, sugar, baking powder, and baking soda. Using your fingertips, work butter into flour mixture until it resembles a coarse meal. Quickly stir in buttermilk with a fork just until evenly moistened.
Scoop biscuits using a 1/4 cup scoop. Set 2 inches apart on an un-greased baking sheet and press down slightly using the palm of your hand.
Bake until golden brown, about 15 minutes.
5 responses to "buttermilk biscuits"