corn muffins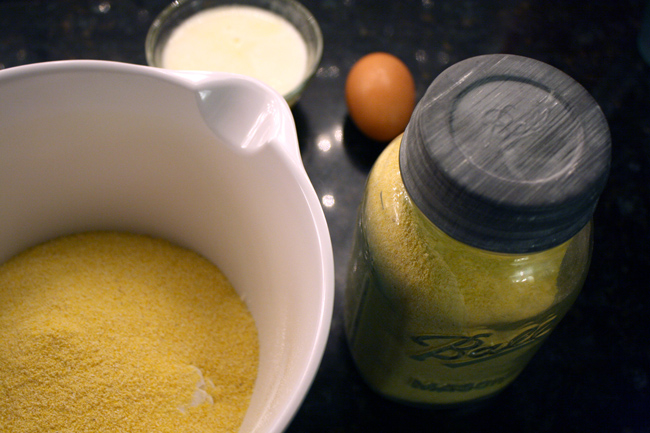 I love a crispy-crusted skillet cornbread, but, I love me a sweet, cake-y corn muffin even more.
I guess I'll never be a Southerner.
But! I just began what I hope will be the tradition of cooking a southern New Year's feast. I'm feeling superstitious this year.
black eyed peas=prosperity, as they swell when cooked…can also represent coins when served with greens (often cooked with pork, as pigs represent forward motion, moving forward as they forage…you're not supposed to use any birds in this meal, lest your good luck fly away!)
sauteed kale with garlic and lemon=money. The greens resemble folded paper money. Okay, so maybe collards look more like money but the store was out of picked and cleaned collards and it was getting late!
cornbread=gold.
hot, buttered rice=tasty.
Our feast made it to the table around 2am: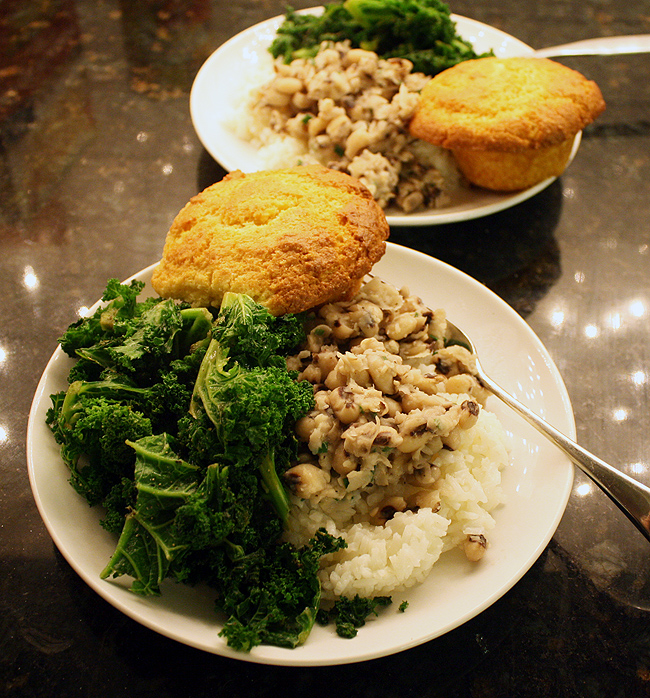 you might like:
I'm taking full advantage of a long-awaited opportunity to clang around the kitchen at 4am. There are seven tiny jars of vanilla-bean-flecked yogurt tucked in for the night. A handy little pan full of pomegranate juice being r ...

Hello all! I've missed you! I've been thinking about you! I've been meaning to pop in to say hello, but I've been completely and utterly distracted. My crazy self accepted the title of 'pastry chef' at the bakery. Mostly I' ...
Yankee Corn Muffins (from Ina Garten)
should make 10-12 regular-sized muffins
1 1/2 cups all purpose flour
1/2 cup sugar
1/2 cup medium cornmeal
1 tablespoon baking powder
3/4 teaspoon salt
3/4 cup whole milk
1 stick unsalted butter, melted and cooled
1 extra-large egg
Preheat oven to 350. Spray muffin cups with no-stick or line with papers.
Stir together the flour, sugar, cornmeal, baking powder, and salt until well-combined.
Stir together milk, melted butter, and eggs; then stir the wet into the dry until just blended. Fill muffin cups about 2/3rds full with batter (I used a 2 ounce scoop.)
Bake for about 30 minutes, until the tops are crisp and golden brown and a toothpick comes out clean. Cool slightly before removing from pan.